Photo: Michael O'Rourke Photography
Donegal Community Games President Sean McGinley has been crowned as a Volunteer of the Year at the National Community Games AGM.
The Gweedore man was presented with his award in recognition of his work and dedication to Community Games over the years.
Donegal was well represented at the AGM in Carlow, with delegates including Co-President Sean McGinley from Gweedore, Co-Chairperson Manus O'Donnell from Milford, Co-Children Officer Nancy McNamee from Raphoe, and observer Co-Pro Tony McCarry from Fanad.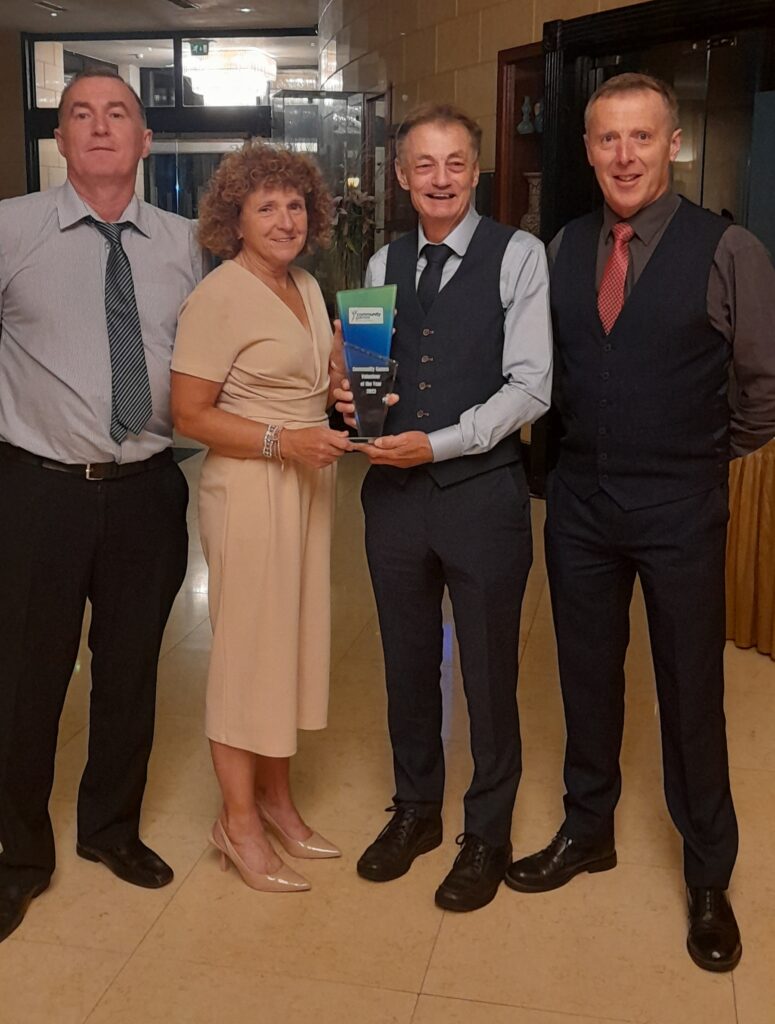 During the AGM, the Donegal crew met with National President Gerry McGuinness to discuss their concerns regarding the future of Community Games.
The delegates report that the meeting went well, and Gerry assured them that the National finals will remain in Carlow until 2025.
Co-President Sean McGinley expressed his gratitude to all competitors, managers, volunteers, parents, and everyone who helped make this year's Community Games a success. He also encouraged any new areas to reach out to the committee if they are interested in getting involved. We look forward to seeing everyone again next year!
Sean Mc Ginley honoured for dedication to Community Games was last modified: September 18th, 2023 by Rachel McLaughlin