Would you like to work for one of the most innovative companies in Donegal?
Zeus Industrial Products, based in Letterkenny, is the world's leading polymer extrusion manufacturer and material science innovator. More than 50 years of experience in medical, aerospace, energy, automotive, fiber optics, and more allows us to set the bar high.
At Zeus, what we do matters, and we pride ourselves in 'turning polymers into possibilities.'
Expectations are high; our products are cutting-edge, our process is unique, and our quality and customer focus are second-to-none.
Our employees and our customers are at the centre of everything we do.
If you want to take a step forward to a new career, come to the Zeus Recruiting Event this Saturday, September 16, from 10am to 4pm, at the Clanree Hotel, Letterkenny.
Positions available include: Process Engineering; Production Operators; Quality Inspectors; Maintenance Technicians; Electrical Technicians and Machine Shop Technicians.
For further details, go to www.workatZeus.com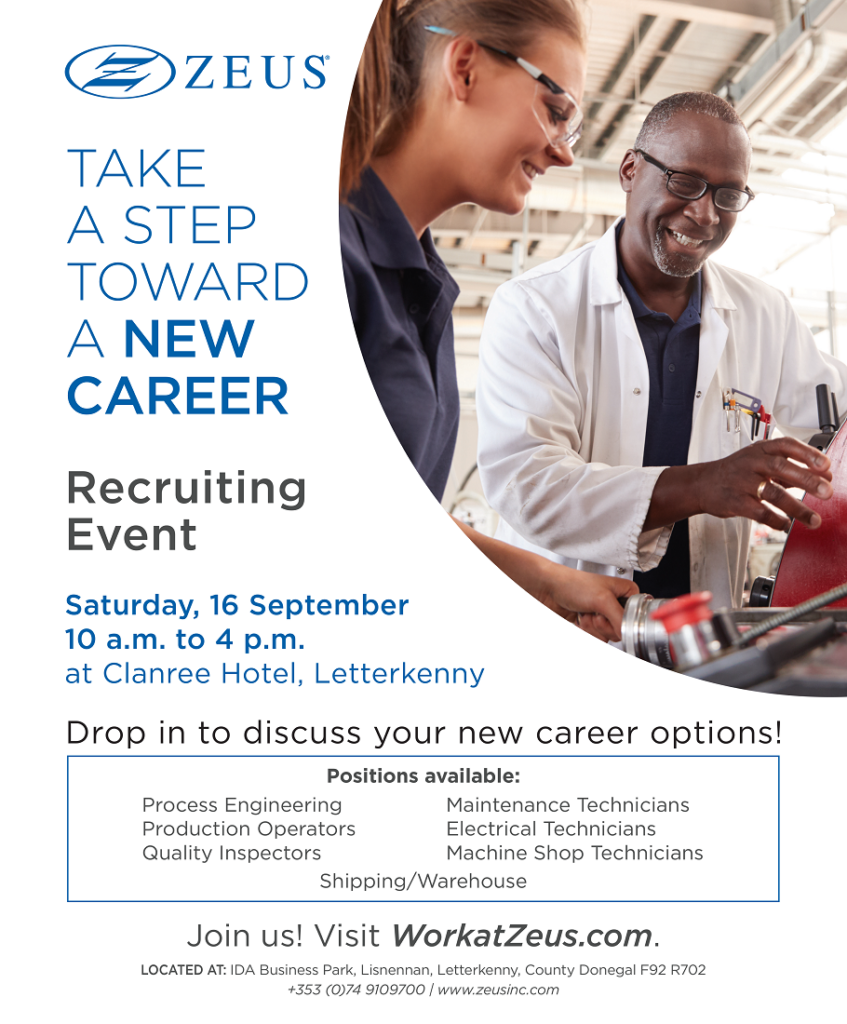 Step forward to a new career at the Zeus Recruiting Event this Saturday was last modified: September 14th, 2023 by Staff Writer
Tags: